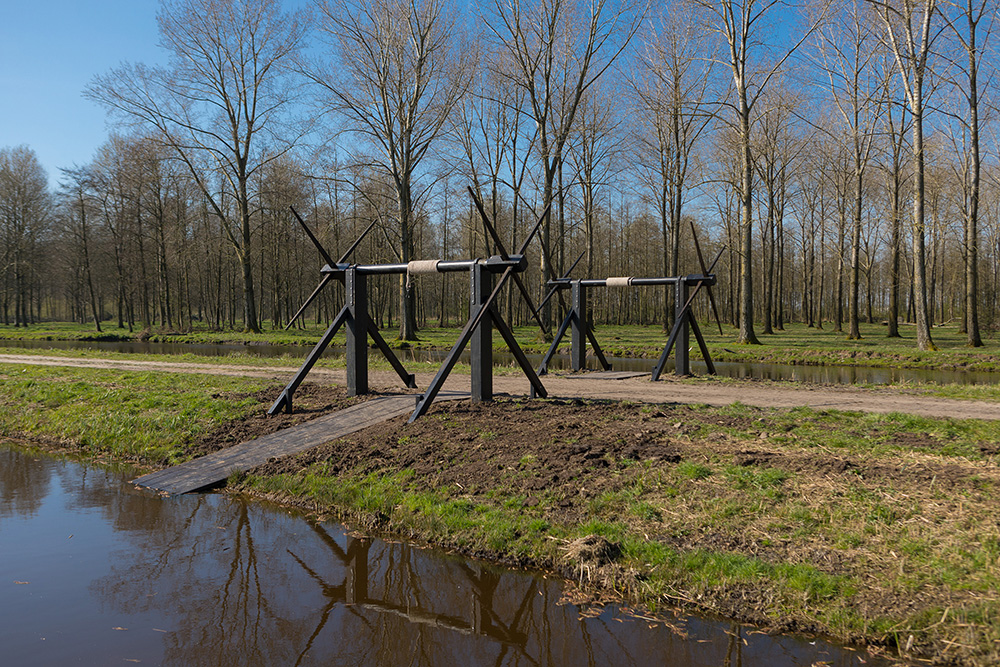 Schuitje varen, theetje drinken…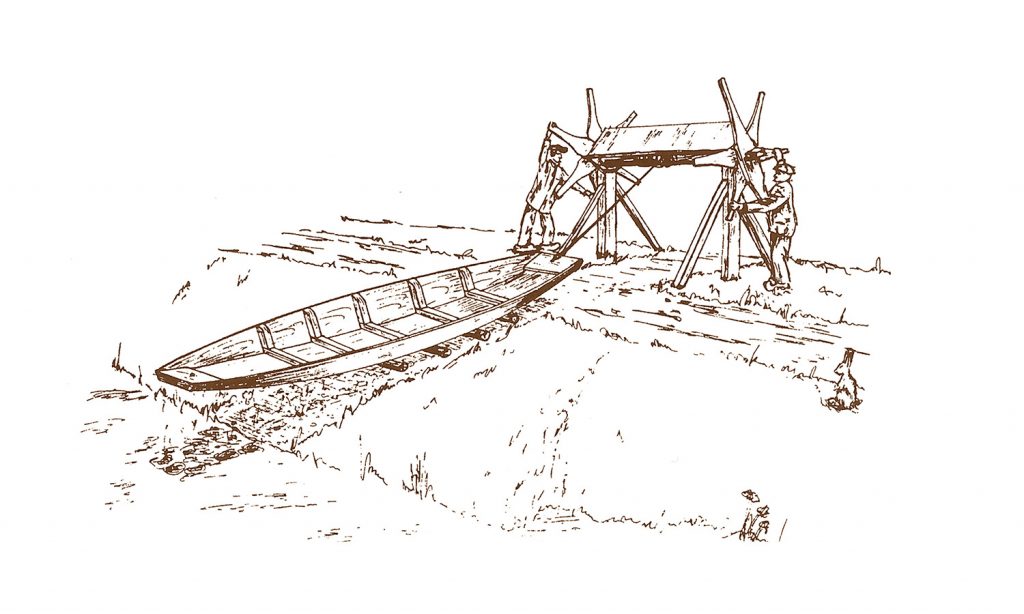 In de Alblasserwaard waren in het verleden diverse overtomen aanwezig. In de volksmond werden ze ook overhalen genoemd. Zo'n overhaal diende om over de kade van de ene in de andere watergang te komen. Ze waren speciaal bedoeld om bootjes en schouwen over de kade heen te trekken. Bij de opkomst van het wegvervoer kwam er steeds minder scheepvaart in de polder. Omdat de noodzaak voor het gebruik van overhalen verdween, zijn de meeste in de eerste helft van de twintigste eeuw verdwenen. Een overhaal bestond uit een vlakke glooiing aan weerszijden van de kade en, als er geen weg op de kade aanwezig was, uit een verhard horizontaal stuk. Met behulp van een handlier met grote handspaken werd het vaartuig dan op de helling getrokken en er via de andere zijde weer afgelaten. Onder het vaartuig bracht men dikke ronde stokken aan, waardoor het vaartuig kon rollen.
Langs de Alblas en de Graafstroom waren er nogal wat veehouders die zelf boter en kaas naar de markt in Dordrecht vervoerden. Meestal voeren ze in een groep met schouwen of kleine bootjes richting korenmolen De Hoop aan het Oosteinde in Oud-Alblas. Daar werd de schouw of het bootje via de overhaal in de Zandvliet gebracht. Vervolgens voer men langs dieselgemaal Polder Sliedrecht naar de Sliedrechtse Binnenvliet. Ten noorden van Wijngaarden kwam aan de rechterkant een vliet uit, genaamd Botersloot. Deze loopt naar het westen, ten zuiden van de provinciale weg achter Oud-Alblas. Bij de witte brug over de Veerweg kwam men via de Veersloot in Papendrecht. De Heerlijkheid Papendrecht zette de schippers over. De polders Sliedrecht en Papendrecht waren gescheiden door een dam. Ook daar was een overhaal. Het was een lange reis om de boter en kaas naar Dordrecht te kunnen brengen.
Bronnen:
– W. van Zijderveld, Schouwen en Aken. Een verdwijnend beeld in de polders. 1996.
– C.A. de Bode, Verkeer en verkeerswegen in het centrum van de Alblasserwaard, kwartaalblad Historische Vereniging Binnenwaard, jaargang 1987-1
– Waterschapskaart, 1767.